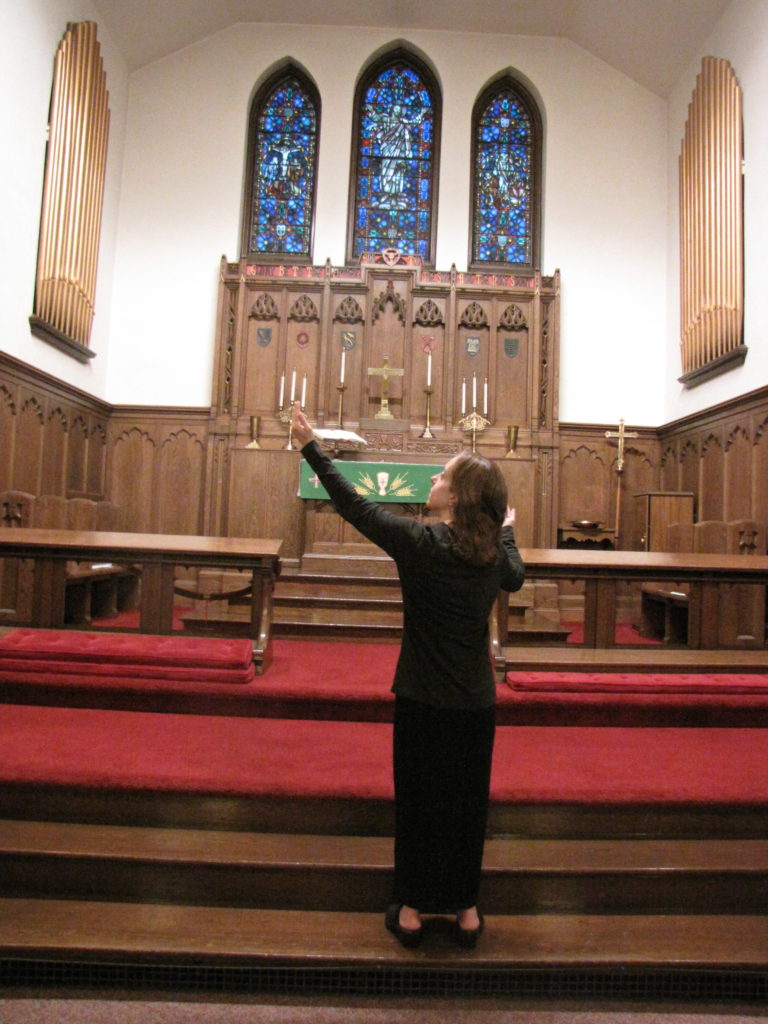 This past Sunday, I had the privilege of leading the service at Trinity Lutheran Church in Lansford.  I offered a musical sermon in which I spoke about the lessons and the Gospel reading and played/sang musical pieces that related to the scriptures.  I wanted to share on my blog post, for those of you who were not in attendance at that service, just a small portion of the sermon that I gave.
The Gospel reading for the fourth Sunday after Epiphany was Matthew 5:1-12.  In this introduction to the Sermon on the Mount (Jesus' longest sermon and the very famous one that includes the Golden Rule and the Lord's Prayer), the Beatitudes were presented.
"Blessed are the poor in spirit,
    for theirs is the kingdom of heaven.
4 Blessed are those who mourn,
    for they will be comforted.
5 Blessed are the meek,
    for they will inherit the earth.
6 Blessed are those who hunger and thirst for righteousness,
    for they will be filled.
7 Blessed are the merciful,
    for they will be shown mercy.
8 Blessed are the pure in heart,
    for they will see God.
9 Blessed are the peacemakers,
    for they will be called children of God.
10 Blessed are those who are persecuted because of righteousness,
    for theirs is the kingdom of heaven.
These were, in some ways, challenging for Jesus' audience to hear, as they were countercultural.  While the popular culture of the time raised up those who were rich and those who were respected in the community, Jesus instead turn to those who were outcasts and those who were struggling and named these people as blessed.  The Beatitudes come with a joyful promise, as each line reminds us of the joy that is ahead for those who live purely and compassionately, as Jesus lived.   This Gospel message guides us to not follow the values of the world and to blindly accept them as our own, but to look inward and to choose to live in a way that is true and that is an outpouring of love.