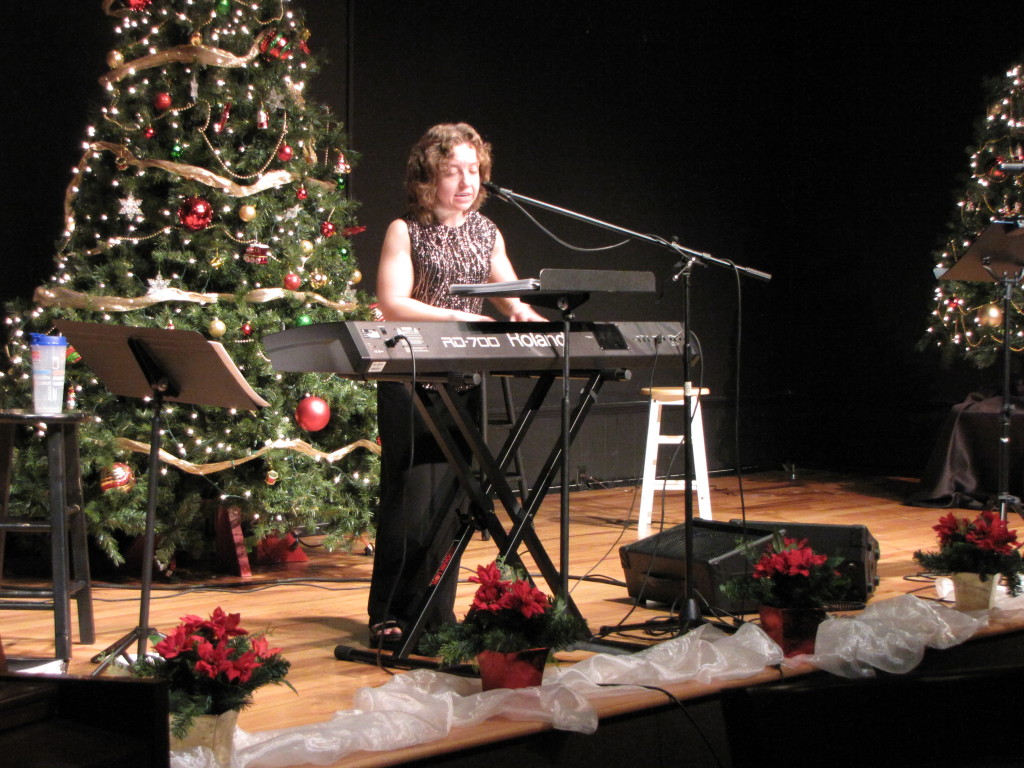 The 2016 Voice Lifted at Christmas concert is just 2 weeks away.  You are invited to come on Sunday, December 11th at 2:30 pm to the Tamaqua Community Arts Center (125 Pine Street, Tamaqua, PA) to hear the concert.  Music will include piano and vocal selections by Dr. Susan M. Featro as well as music offered by guests Emily Barrett, Mark Denchy, and Tom Flamini.
Tickets purchased in advance are $8.  Stop by the Arts Center or call 570-818-4135 for tickets.  Tickets at the door will be available for $10.  All of the money will be donated to two organizations that are doing great work in the community: 50% will go to the Tamaqua Blue Raider Foundation to fund special projects in the Tamaqua Area School District, and 50% will go to the Tamaqua Community Arts Center.
Please click below to hear a sample of "The Prayer" performed with musical guest Tom Flamini at the 2015 concert.